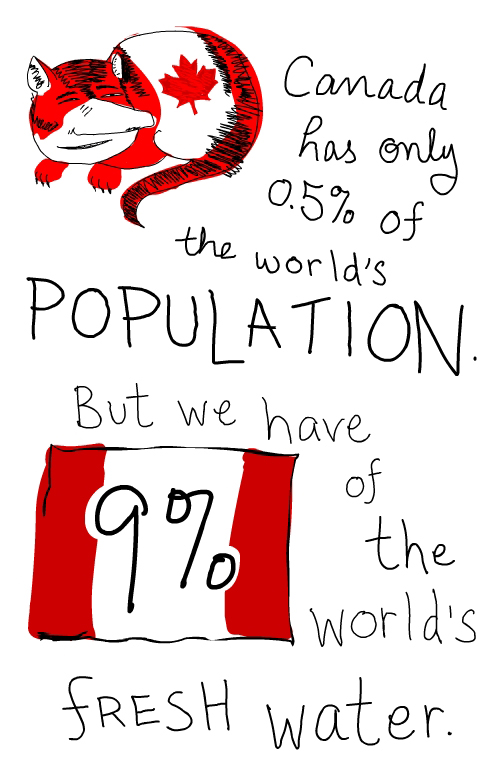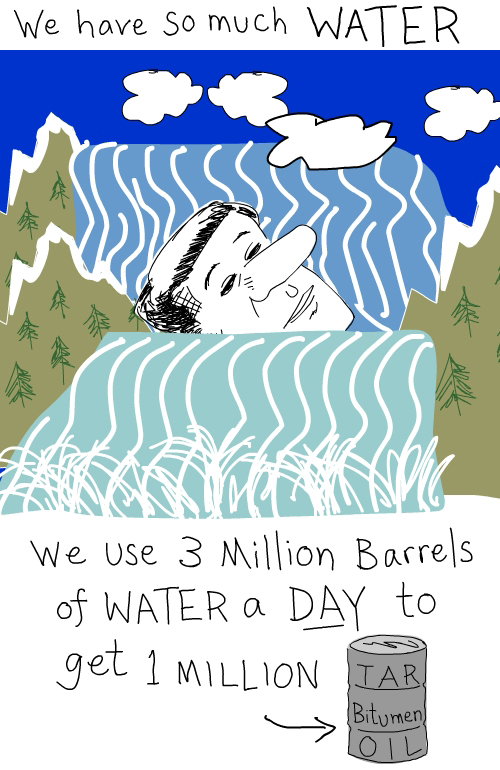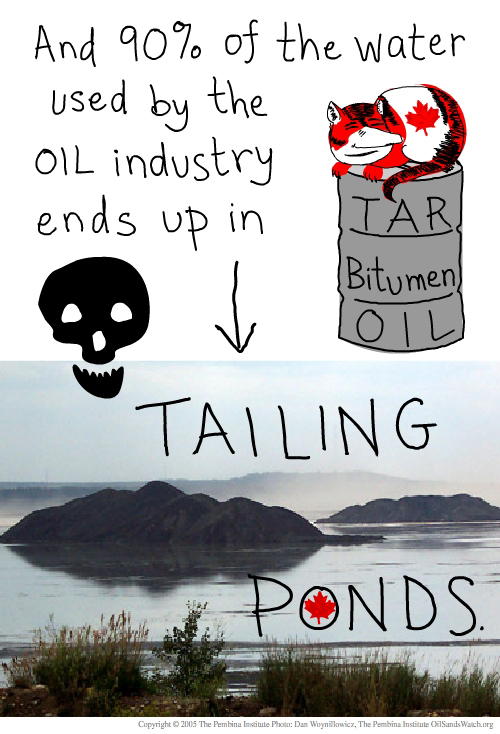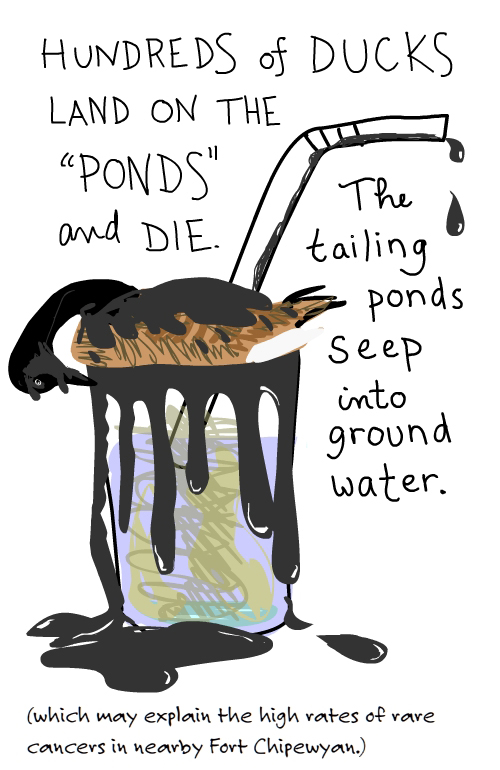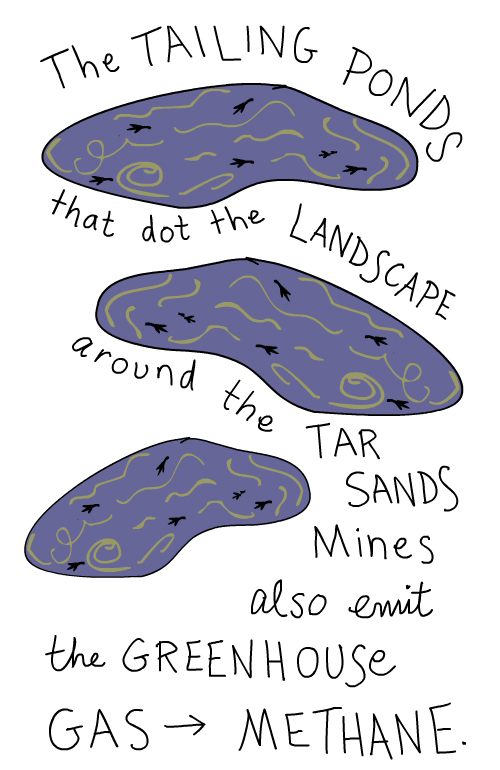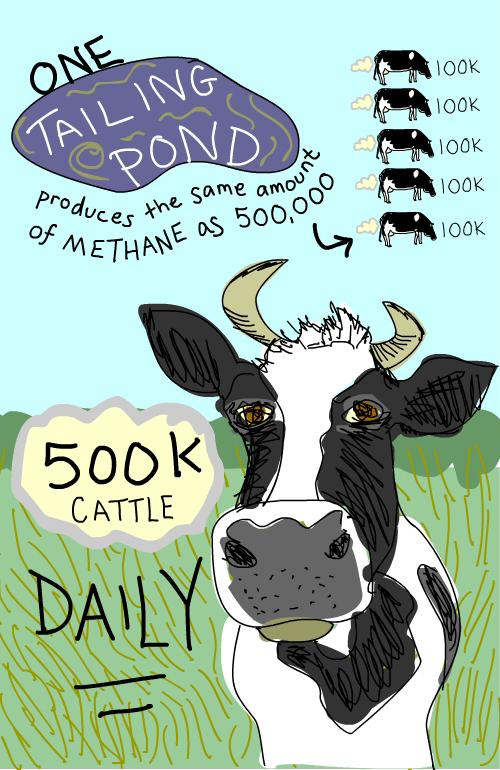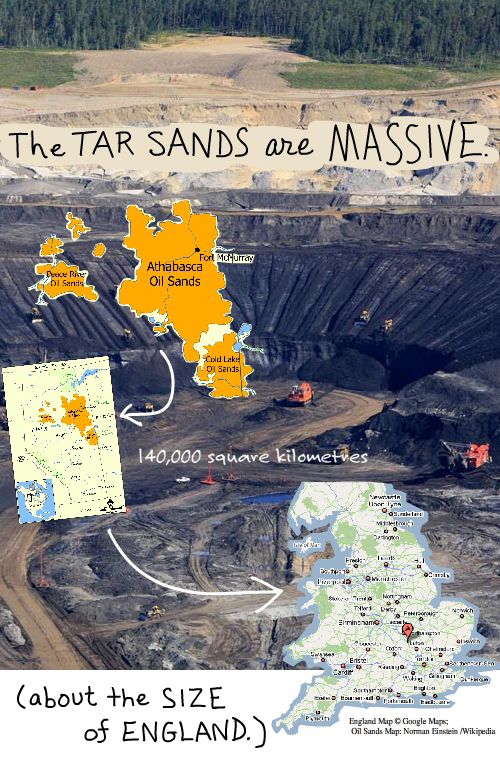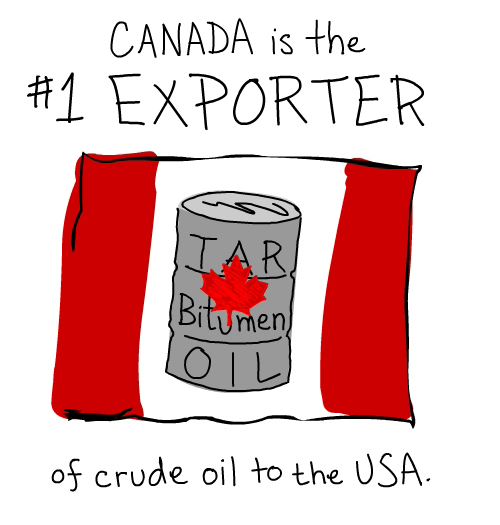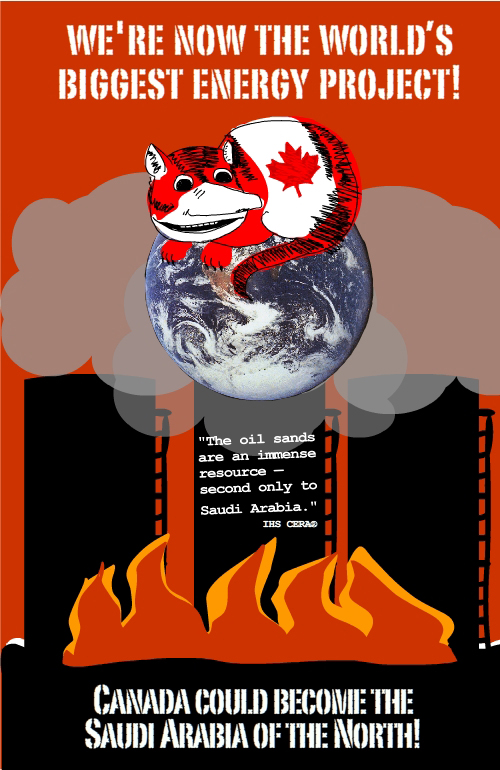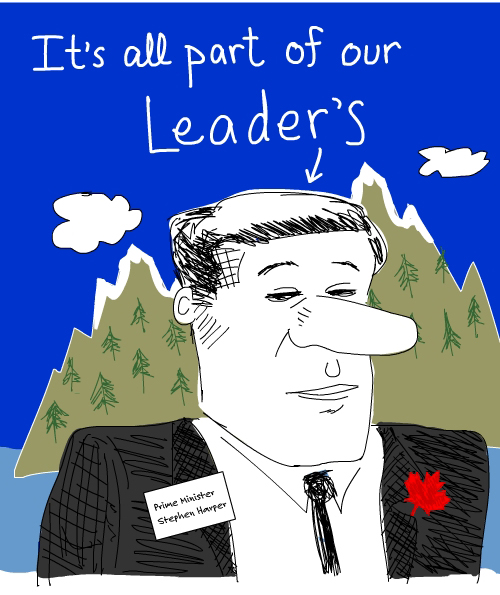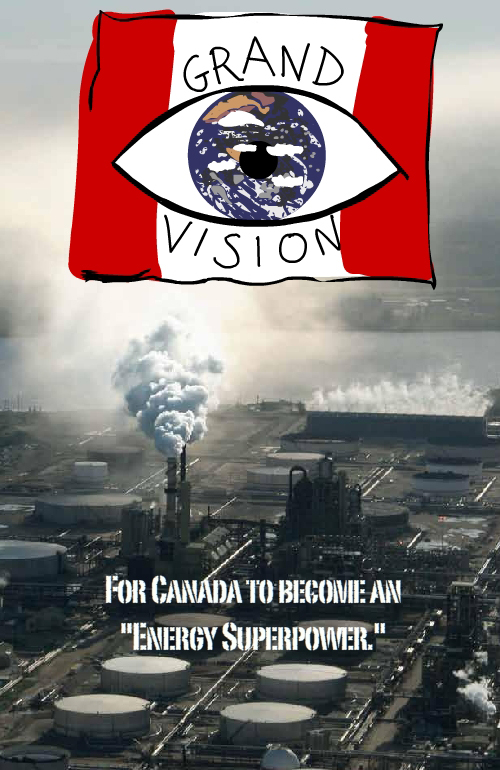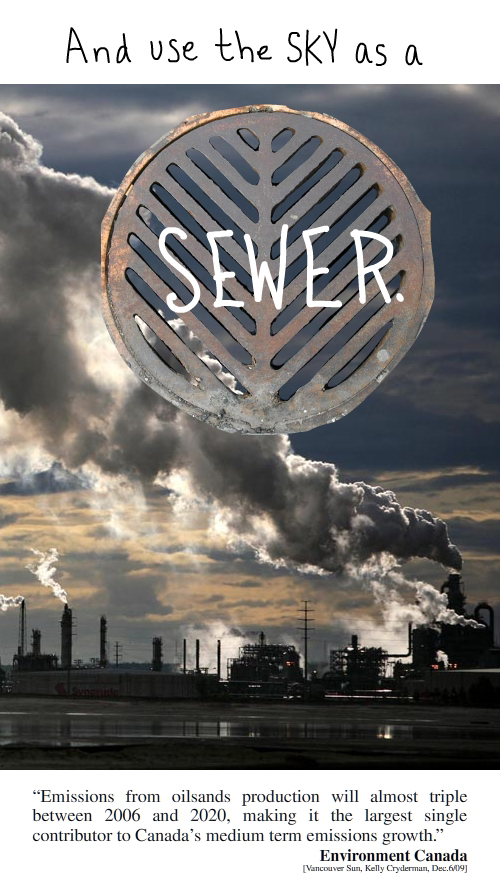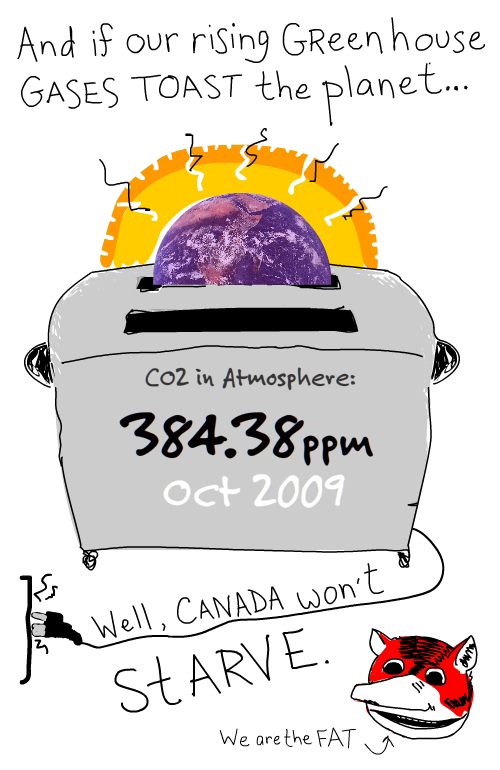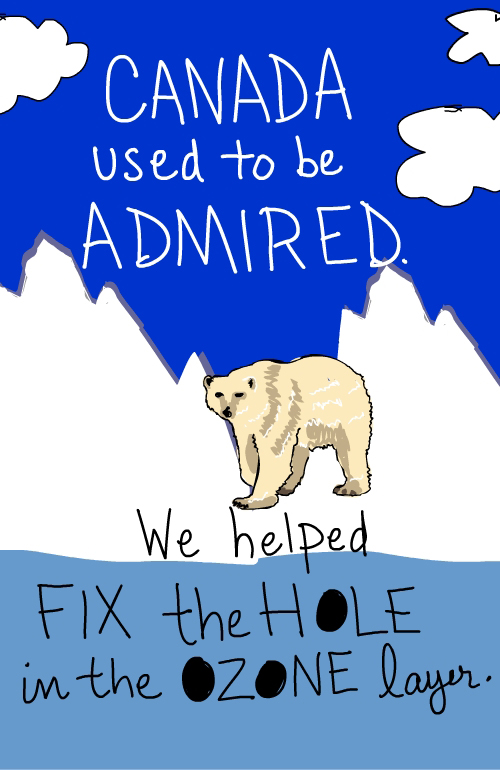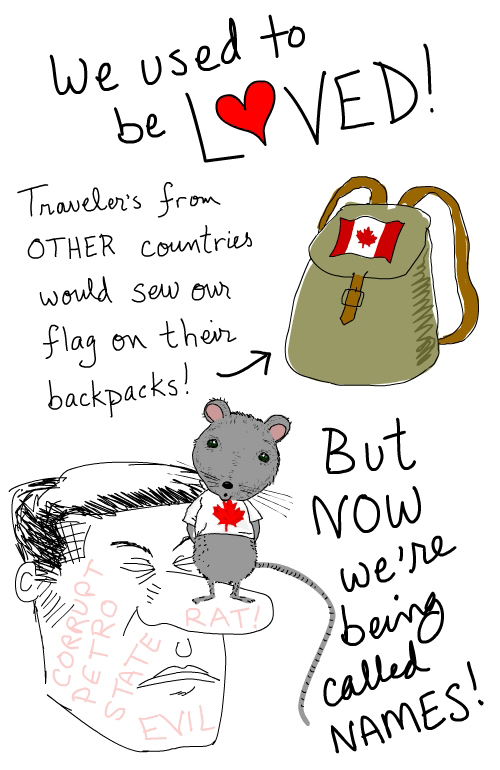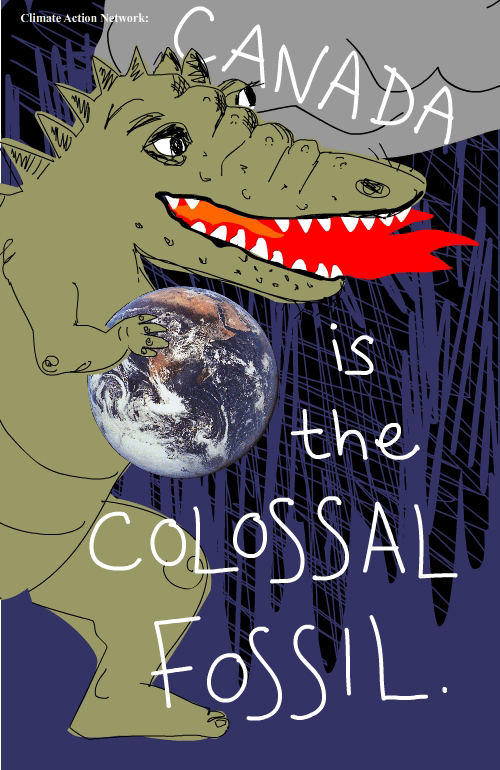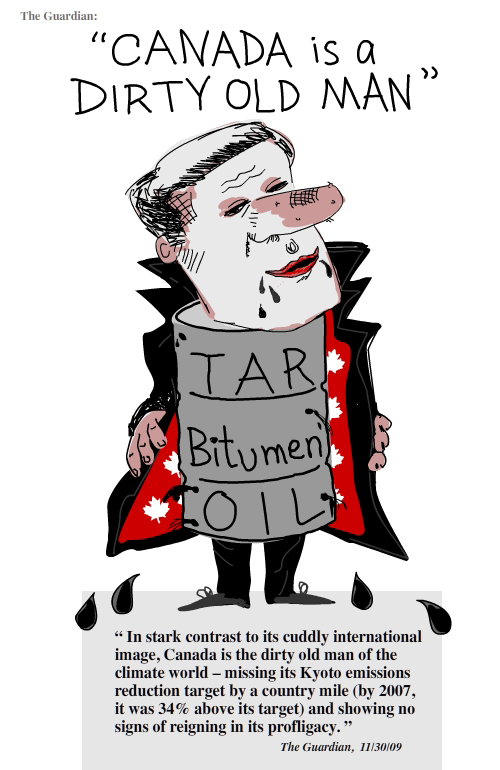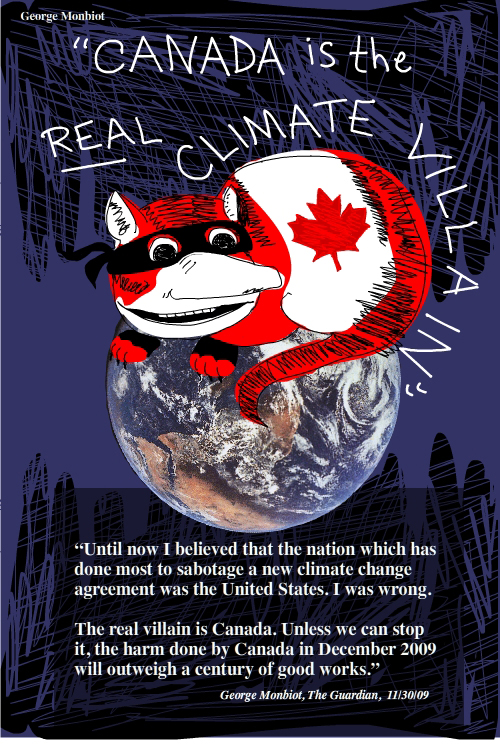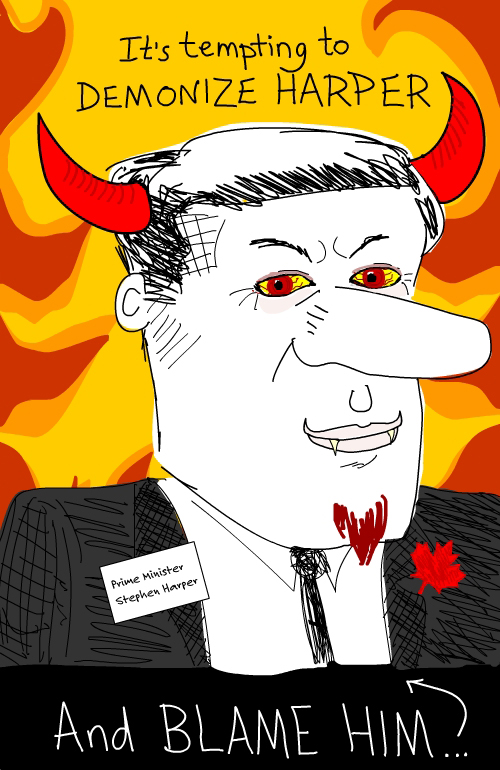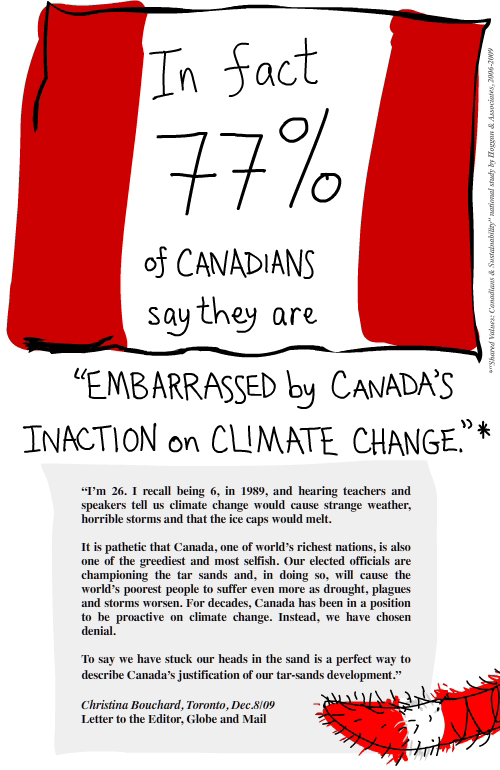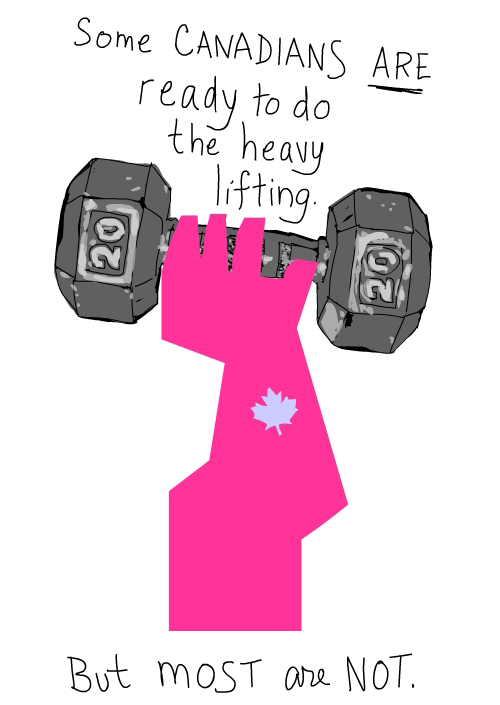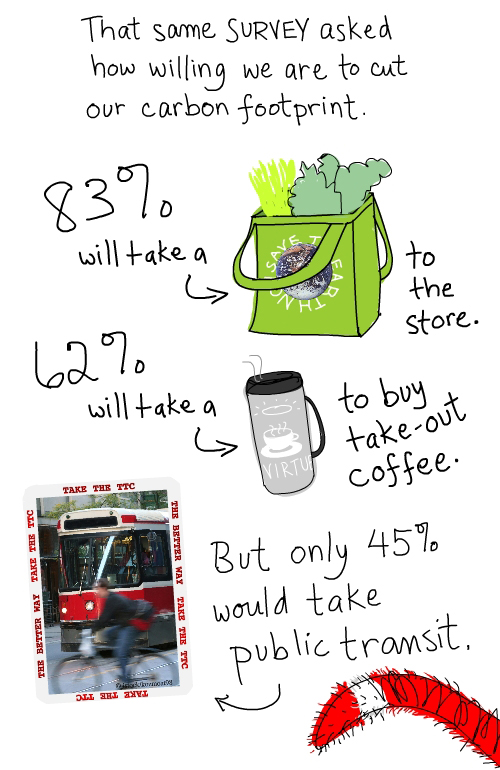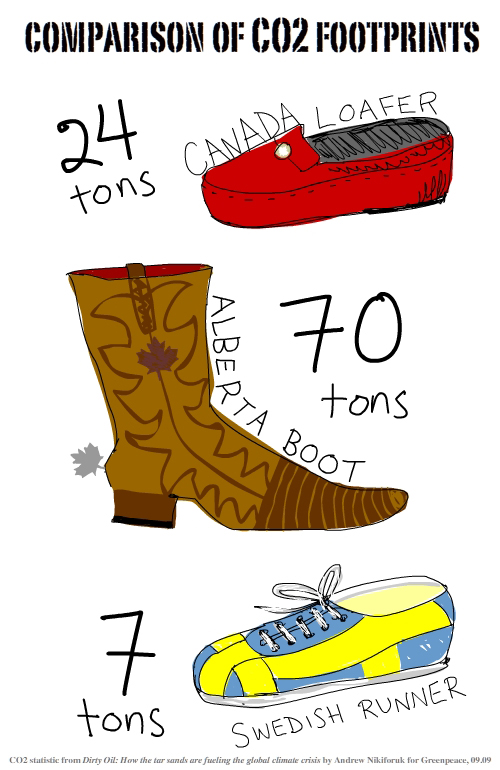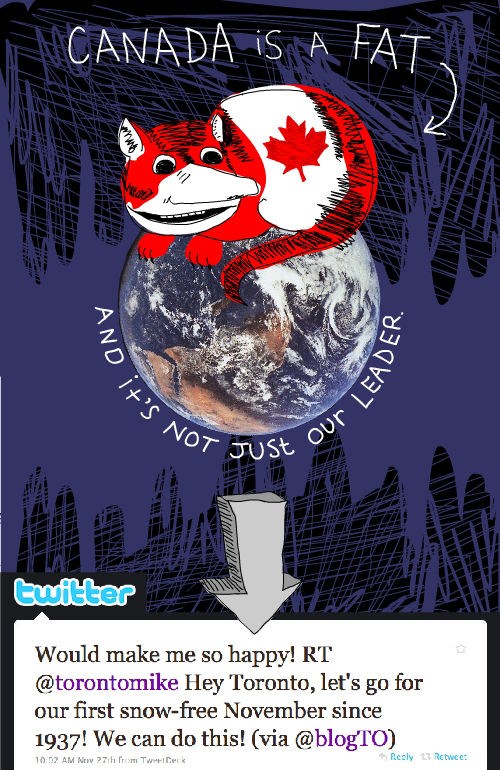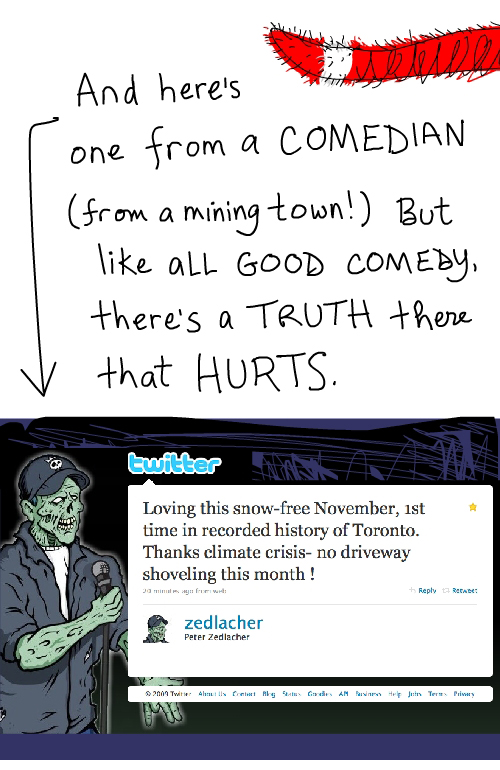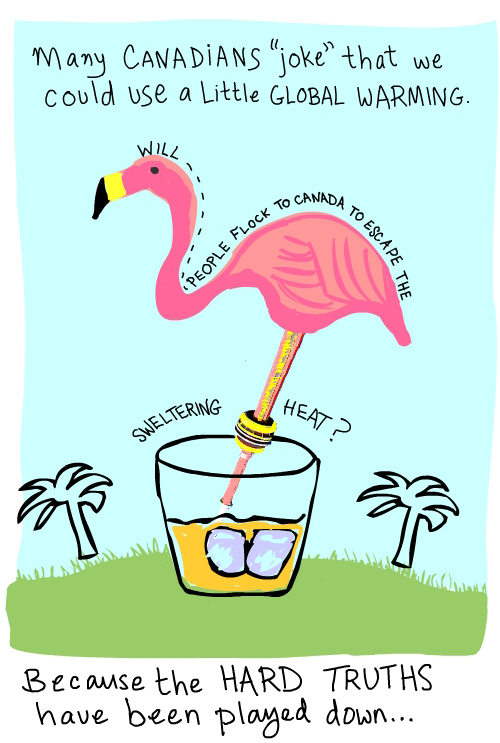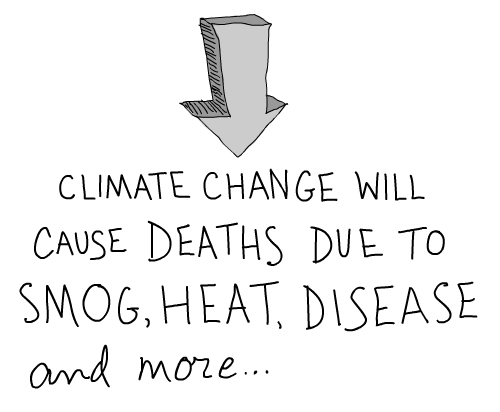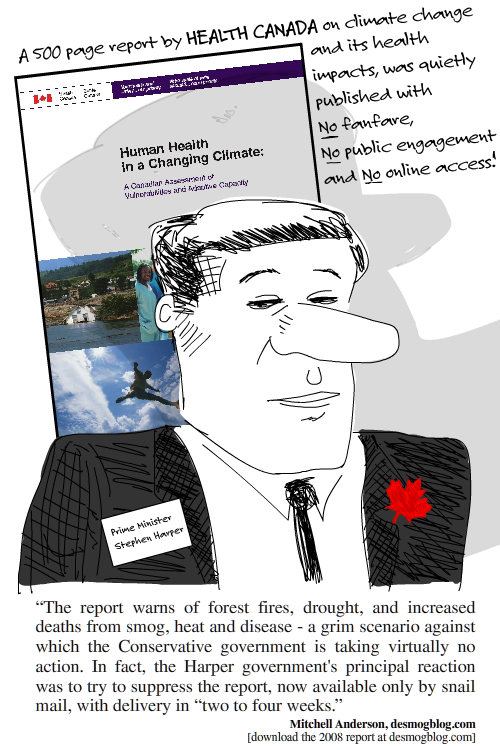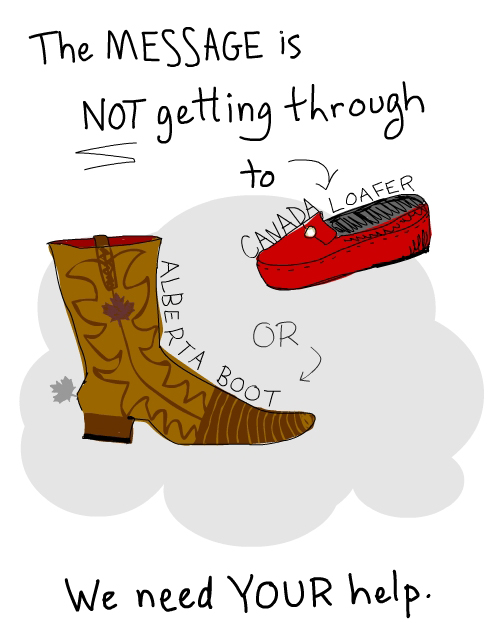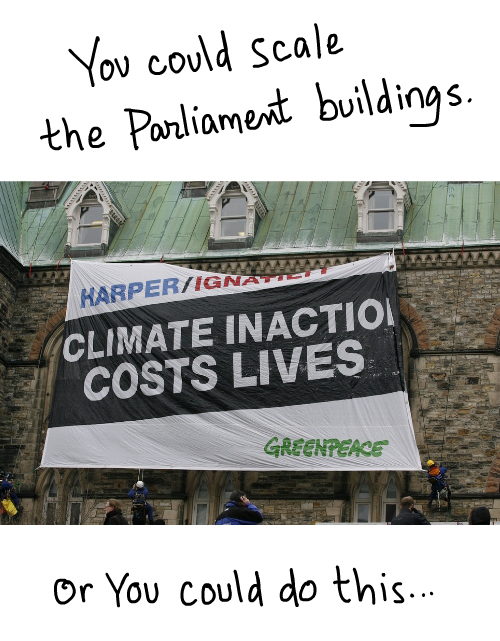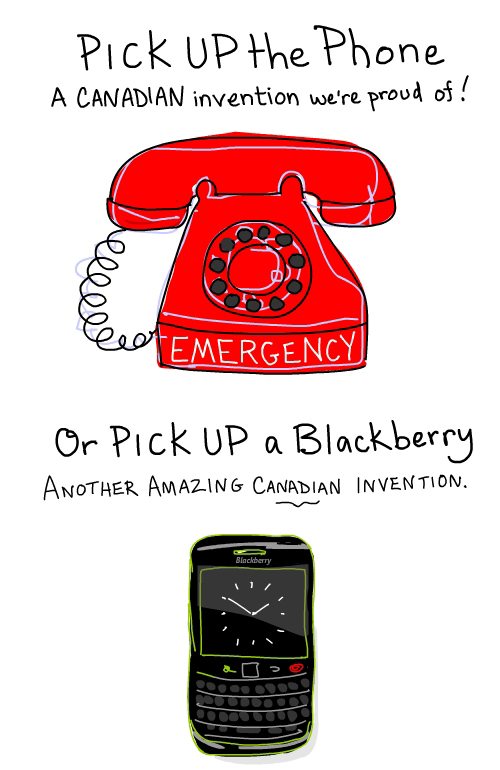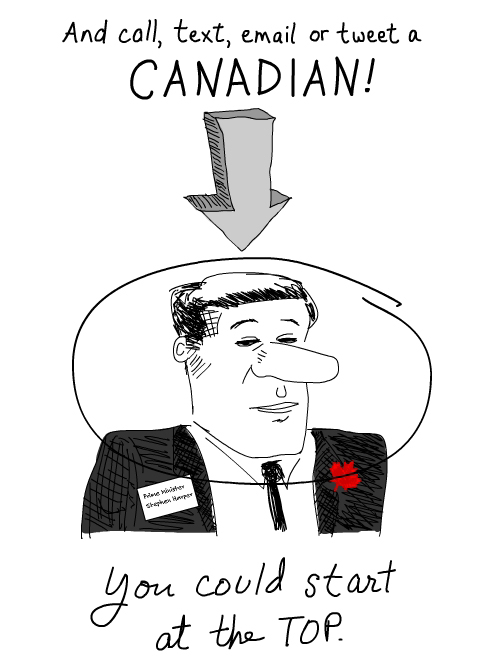 Prime Minister Stephen Harper
PMO's Ottawa Office: (+1) (613) 992-4211
Toll-free: 1 (866) 599-4999
Calgary office: (+1) (403) 253-7990
Twitter: @PMharper
e-mail: pm@pm.gc.ca
fax: 613-941-6900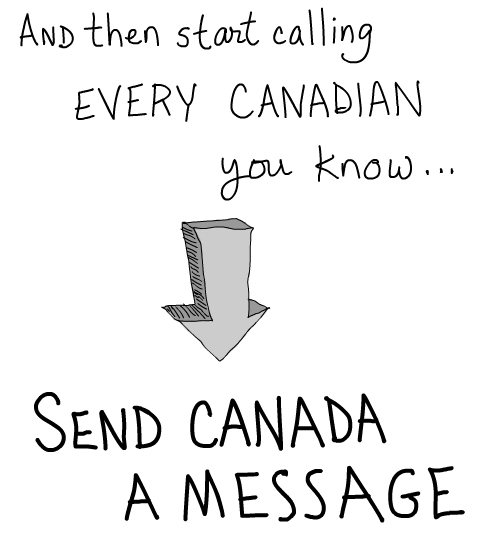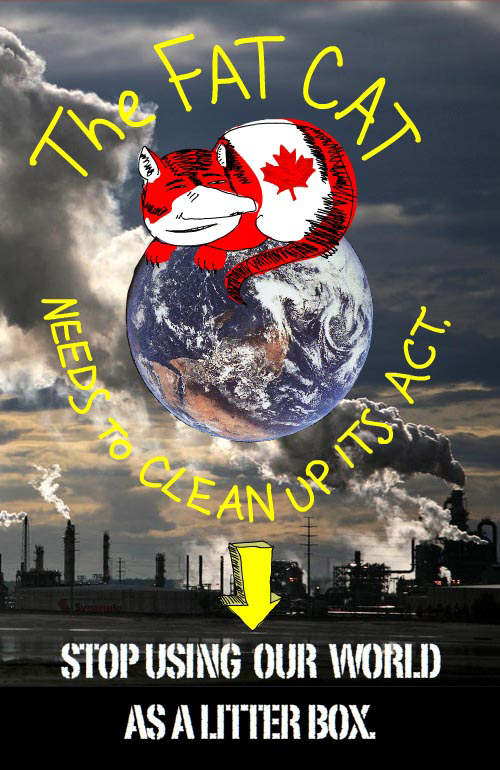 What Canadians Can Do:
If you're a Canadian reading this, here's the action plan from CLIMATE ACTION NETWORK CANADA:
Take action to make sure your federal elected official:
a) Signs the Kyoto Plus Pledge For Elected Officials
b) Supports and implements the Climate Change Accountability Act

The Climate Change Accountability Act is currently moving through Parliament. The bill asks Canada to commit to reducing its greenhouse gas emissions by 80% by 2050 and define Canada's approach to climate change moving into the climate treaty negotiations in Copenhagen.

Contact Your Federal MP:
You can find your Member of Parliament using your postal code

Educate your friends, colleagues and co-workers about the need to take action on climate change NOW!
Attend events in your area hosted by CAN member groups. Also check out The World Wants a Real Deal

Contact CAN members to find out more ways to get involved
Sign the petition at kyotoplus.ca
Visual Essay Credits:
"Fat Cat Canada's Giant Litter Box" © 2009 Franke James
Photographs, illustrations and writing by Franke James, MFA, except as noted below in order of appearance:
Tailing Ponds illustration features: photo © 2005 The Pembina Institute, Dan Woynillowicz OilSandsWatch.org
"Big as England" illustration features: Tar sands photo by © Jiri Rezac / Greenpeace
Grand Vision illustration uses: Tar sands photo by © EM / Greenpeace
"Sewer Sky" illustration features: Tar sands photo by © Jiri Rezac / Greenpeace
Scaling Parliament Buildings in Ottawa: December 7, 2009 ©Greenpeace Canada
Background Research & Resources:
My thanks to the following people and organizations who helped with research reports and photographs for this essay: Andrew Nikiforuk, Gavin Dew at desmogblog, Greenpeace Canada and Pembina Institute.
Shared Values: Canadians & Sustainability national study by Hoggan & Associates, 2006-2009
Building on a comprehensive national study that began five years ago, this new 2009 survey examines the views of 4,368 Canadians as well as 1,000 of the country's "thought leaders"senior-level individuals in business, academia, government, non-government organizations, and media. The study explores their beliefs and attitudes about sustainability, global warming and a wide range of social and environmental issues.
Reports
Dirty Oil: How the tar sands are fueling the global climate crisis by Andrew Nikiforuk for Greenpeace, September 2009
Health Canada Report: Harper Government Suppresses Climate Report Now Available Here
Does the Alberta Tar Sands Industry Pollute? The Scientific Evidence
Kevin P. Timoney, and Peter Lee
Cattle statistic: Page 10: "At the Mildred Lake Settling Basin (MLSB), 60-80% of the gas flux across the pond's surface is due to methane; the pond produces the equivalent methane of 0.5 million cattle/day [11]."
Climate Leadership, Economic Prosperity: Final Report on an Economic Study of Greenhouse Gas Targets and Policies for Canada; The Pembina Institute, October 2009
Taking the Wheel PDF The Pembina Institute [www.oilsandswatch.org]
Survey of Albertans on Oil Sands PDF The Pembina Institute [http://www.oilsandswatch.org]
Carbon 2008 PDF Corporate Knights [www.corporateknights.ca]
Frankie James' Biography
Franke James is an artist focused on the environment and social change. She is the author of Bothered By My Green Conscience, a collection of five visual essays that tell the story of her adventures in going green. Her visual essays have been featured internationally in all media and have drawn rave reviews. Franke is an entertaining and persuasive advocate for the environment. Her lively presentations demonstrate her "rare skill of presenting important abstract concepts with immediacy and relevance through her art." She has a Masters in Fine Arts from the University of Victoria, and a Bachelor of Fine Arts from Mount Allison University. Franke lives in Toronto where her favorite mode of transportation is walking.